Workingspace
Space is available 24/7 and it is open every day, all day, 365 days a year. Members always have secure access to their workplace. All members have access to extensive amenities and services, according to their membership.
Designed and created for you
EWA Hub is for thinkers, change makers, entrepreneurs, digital nomads, boot scrapers, web developers, coders, networkers, web designers, programmers and people looking for something different, for more balanced life, it is a place to grow, connect and collaborate. In this hub you have possibility to meet a lot of different people, you can sit with them in the coffee shop, or work with them in open space area, or come to their educational events. When we connect with other people we can share ideas, solutions, knowledge, make new business offers and make friends.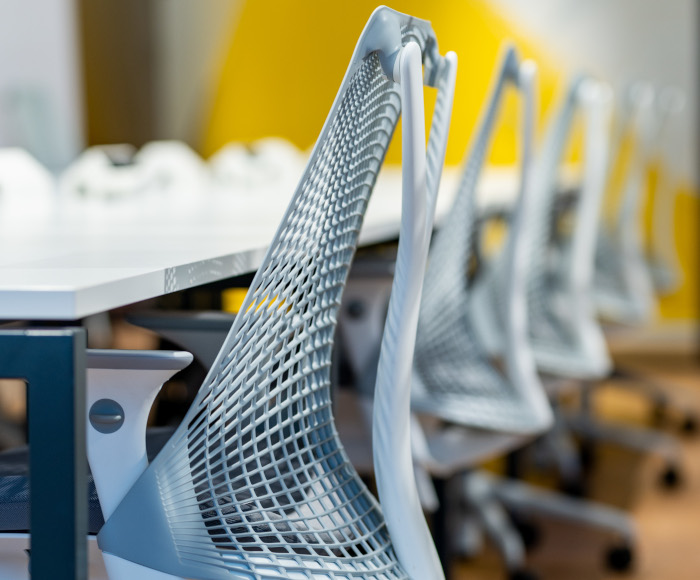 Herman Miller Chairs
In EWA hub you will sit in special, ergonomic chairs which are designed to support people in the varied postures they adopt throughout the workday and to improve their health.
Not only that you will feel better by sitting in those chairs, you also can stand or adjust hight of working desks in hub.
Working Desk
Come and see the place for yourself and choose your special desk for work. All desks have space for cables and chargers, additional monitor or device.
If you like to have just your special desk, reserved for you, come and see which position in the Hub you like the most. And if you like to stand straight while you work, you can choose hight adjustable desk with same equipment.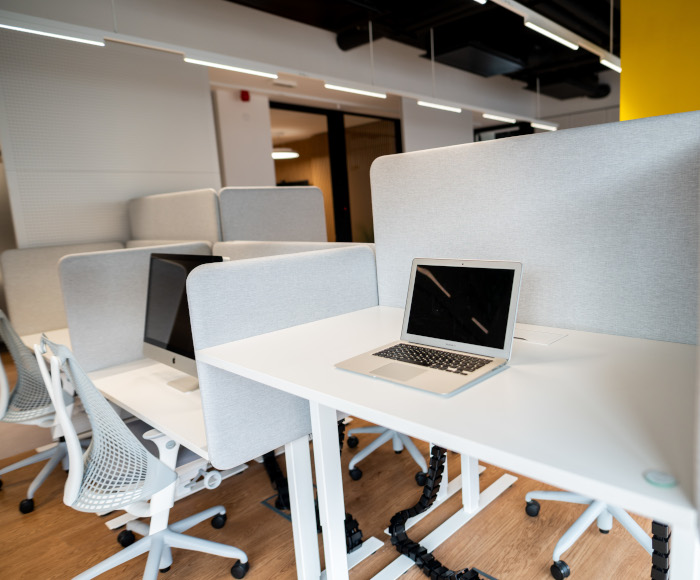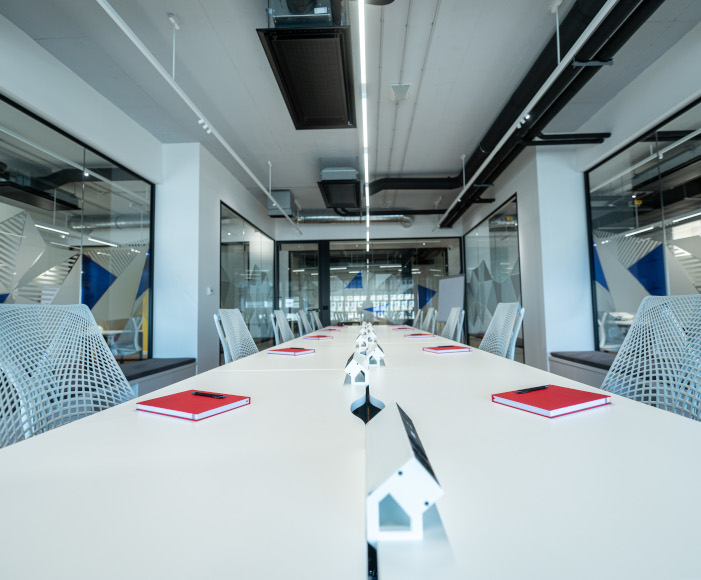 3 Classrooms
EWA Hub has three big classrooms which can be used for different types of educational events, classes, meetings, workshops and gatherings.
If you want to host an event, to share your knowledge with others and connect people around ideas, feel free to contact us or fill in the form.